The Fulham Football Club Wiki
This website is THE on-line resource for factual Fulham information, stats and history.

Dedicated to populating this site with information about Fulham Football Club. Since its launch in 2012, the site has 907 articles, a number which is increasing daily.

Highlights of the site so far include:
A growing number of player profiles and statistics for current and former players.

A growing number of details on every season and every match competed by Fulham.

Profiles for youth and reserve team players.

Current Season
The latest info on the 2016-17 season, filled with match-by-match details and statistics


See HERE for the current U23 season
See HERE for the current U18 season

Featured Former Player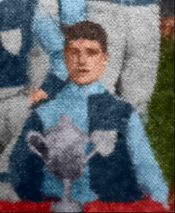 Johnny May was a the earliest goalkeeper of any real note in the club's history. A brave keeper, he was thought to have broken most bones in his body by the time he retired from playing in 1896 and it also looks possible he may have saved more penalties than any other Fulham goalkeeper.He spent his entire career at Fulham until his untimely death at a young age.

He joined as a teenager in the Summer of 1886 and made an immediate impact, first forcing his way quickly to become first choice goalkeeper and then in helping the club claim their first ever piece of silverware in 1887... (more...)
Upcoming Fixtures



Sat 22 Oct 2016
Aston Villa v Fulham


Sat 29 Oct 2016
Fulham v Huddersfield Town


Fri 4 Nov 2016
Brentford v Fulham


Sat 19 Nov 2016
Fulham v Sheffield Wednesday


Sat 26 Nov 2016
Brighton & Hove Albion v Fulham


Featured Picture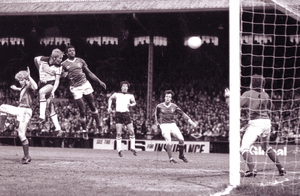 Fulham centre back Roger Brown on 18 May 1982, when he headed the vital goal against Lincoln in the last match to ensure a return to the Second Division.
Did you know...
...that Craven Cottage took two seasons work from 1894-96 before it was deemed fit enough to play football on?
GUIDE TO FULHAM FOOTBALL CLUB