The 1884-85 season was Fulham's (then known as St Andrews) third in regard to organised football. There were still no cup competitions that we know of entered, and certainly no league matches.
We know of five friendly matches, all of which won by St Andrews and that they had played their home matches on a field on Lillie Road. The club's first ever known line-up was also published in the West London Observer after their match with Beaumont in February 1885.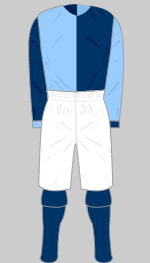 Friendlies
Edit
Ad blocker interference detected!
Wikia is a free-to-use site that makes money from advertising. We have a modified experience for viewers using ad blockers

Wikia is not accessible if you've made further modifications. Remove the custom ad blocker rule(s) and the page will load as expected.